Converging at the intersection of higher education and equity, the symposium centers postsecondary leaders and staff on creating culturally competent graduates.
Nov. 14, 2019, 8 a.m. - 4:30 p.m.
University of Kentucky Gatton Student Center
While Kentucky has made significant progress in closing achievement gaps of various student demographics, more can be done to ensure that every Kentuckian, regardless of race, age economic status or social background, has equal opportunity to the transformative benefits of higher education. CPE's first annual Higher Edquity Symposium will provide an environment for postsecondary faculty, staff students and administration to discover new strategies for improving diversity, equity and inclusion on their campuses.
Higher Edquity Matters
This year's theme, "Higher Edquity Matters," will feature keynote speakers, plenary and breakout session designed to discuss the importance of helping campus leaders produce culturally competent graduates by creating communities of belonging and engagement. Attendees will leave the symposium equipped with practical strategies and resources to use upon returning to campus.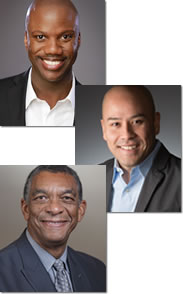 Topics of interest on the agenda:
The status of race and ethnicity in higher education in Kentucky.
Emerging trends in equitable practices as they relate to higher education.
Addressing concerns about issues of diversity, equity and inclusion on Kentucky's campuses.
Peer networking opportunities.
Featured speakers:
Dr. Shaun Harper, professor at the University of Southern California's Marshall School of Business and executive director of the Race and Equity Center.
Dr. Samuel Museus, professor of education studies at the University of California San Diego and founding director of the National Institute for Transformation and Equity (NITE).
Dr. Aaron Thompson, president of the Kentucky Council on Postsecondary Education.
Registration & Lodging Information
Agenda at a Glance
7 a.m.Registration and continental breakfast
8

a.m.

– 8:45 Plenary session
8:45 – 9:45

a.m.

Plenary session
10 – 11:15

a.m.

Breakout sessions
11:15

a.m.

Networking lunch
11:45

a.m.

– 12:45 p.m. plenary session
1 – 2:15

p.m.

Breakout sessions
2:30 – 3:45

p.m.

Breakout sessions
3:45 – 4:15

p.m.

Plenary session
4:15 – 4:30

p.m.

Closing challenge
---
Call for proposals
Proposals for the 2019 Higher EDquity Symposium are now being accepted. Those interested should fill out the proposal form at https://www.surveymonkey.com/r/HigherEDquityProposals2019. All workshops should focus on the central theme of diversity, equity and inclusion with an emphasis on cultural competence. The deadline for submitting proposals is Oct. 1, 2019.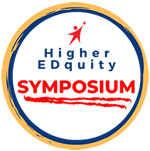 Follow us on Twitter at #kyhigheredquity.